My Kaamatan long weekend was filled with music.
On the evening of the 29th of May, at Magellan Sutera, The Australian Bee Gees Show made it here where Robbie Fowler didn't.
After a sumptuous dinner, a pre-show by a 3-piece band, a video presentation and auctioning of paintings (where one sold for more than RM10,000), there were restless times when everybody waited for the Chief Minister to arrive, which he finally did at 10.15pm.
But when the show started, it was definitely the closest thing you'd ever have of the actual Bee Gees live!
So much so that someone mentioned that a tuxedo-clad elderly man, could not contain his excitement anymore and stood up on a chair while dancing away.
Some videos of the show:
Words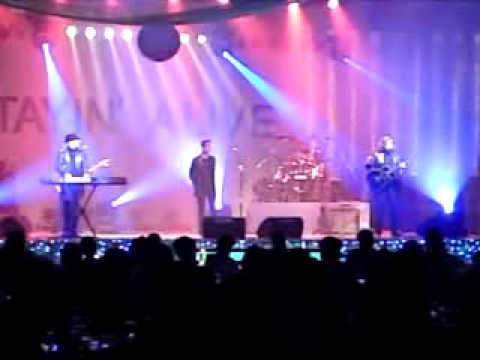 Night Fever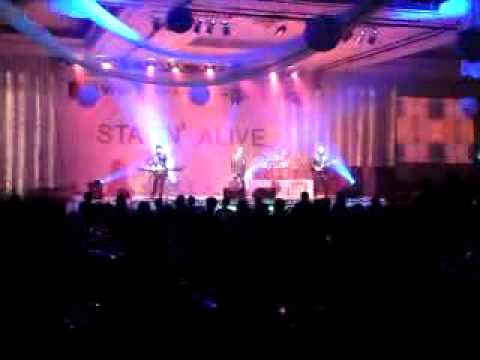 I've Gotta Get A Message To You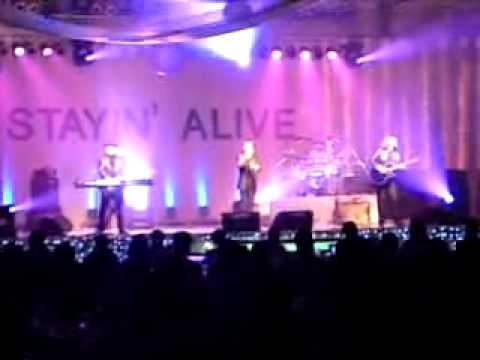 There were so many photo opportunities, one must make sure that compact flash has enough space.
Me and TV3 with Michael Clift / Barry Gibb
Thanks to those who made it possible for me to be there, and those priceless moments of mingling with and encountering the state Minister of Tourism, Culture and Environment, the state MIC chairman, the Sabah Journalists Association president, 70s superstar Datuk DJ Dave, local celebrity Peter Dicky Lee and journalists.