Title: Karaoke
Length: 76 minutes (his first feature length film)
Language: Malay, with English subtitles
Event: Directors' Fortnight (Quinzaine des Réalisateurs), 62nd Cannes Film Festival (le Festival de Cannes), France. It's arguably the world's most influential and prestigious film festival. This event was used as a stepping stone for luminaries like George Lucas, Martin Scorsese and Spike Lee.
Date: 14-24th May 2009
Potential award: Camera d'Or (Golden Camera). Of course by merely being featured, it's already a great achievement in itself.
KL-based Chris Chong Chan Fui might not be well-known even in Malaysia (or even Sabah?!), but he's done it: Karaoke is only the second Malaysian film to be screened at Cannes since U-Wei's Kaki Bakar (1995).
Other, even bigger names in the Malaysian film-making fraternity have never made it this far.
For Karaoke, Chris was the Director, Producer and did the Story. The Production Designer was another Sabahan, Yee I-Lann, who created possibly the most highly-valued Kadazandusun-related work of art ever, at RM117,000.
Karaoke trailer: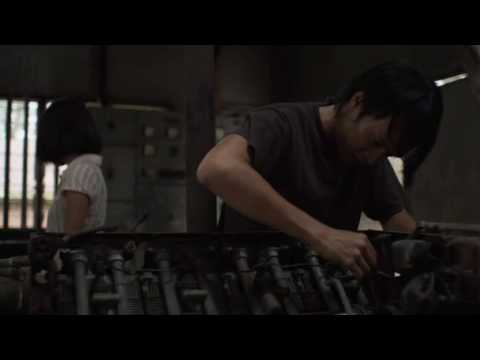 He already showed his potential with his short films Block B (2008) and Kolam (2007).
Block B, a 20-minute film, with spoken language in Tamil got the following accolades:
- 2008 Canada's Top Ten Short Films of the year
- Winner, Best International Short Film Prize, Mar Del Plata Int'l Film Festival, Argentina, 2008
- Best Canadian Short Film Prize, Toronto International Film Festival 2008
This time, Caméra d'Or, next time, Palme d'Or (Golden Palm): the highest prize!