Not the real Bee Gees, but what is arguably the world's top Bee Gees tribute band: The Australian Bee Gees Show.
They will be performing at the charity dinner and concert of the Palliative Care Association of Kota Kinabalu (PCA) on 29th May 2009.
It will take place at the Grand Ballroom of The Magellan Sutera, Kota Kinabalu.
Before you scoff at tribute bands, check out their live videos first at youtube. People are gushing that they are "closest thing on earth to the real Bee Gees". They have played to full houses worldwide.
Not only do they look like the Bee Gees, they even have the same mannerisms, and singing voices stunningly close to the original.
Wayne Hosking as Maurice Gibb, David Scott as Robin Gibb and Michael Clift as Barry Gibb:
Plus, they have been around for more than 10 years, have performed in 40 countries to more than 1 million people and have sung "Words" in 16 different languages.
Check out this video of them performing "Stayin' Alive", live: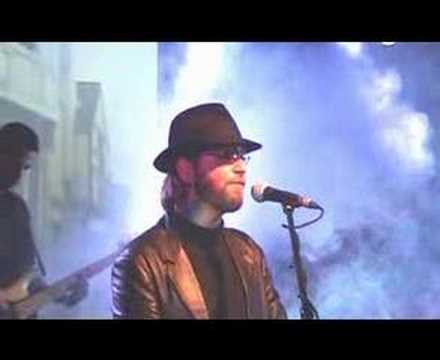 The Original Bee Gees might never perform in Sabah, but at least they are here in spirit.
Source
Daily Express, 29th Mar 2009
… this would be a good time to take a break from reading about the intricacies of conversion rate optimization …