While most people were preoccupied with the F2 Powerboat World Cup my son pestered me to watch horseracing at Tanjung Aru instead.
We only stayed a few minutes, because an incident happened during the very first race we watched.
Two jockeys fell off, one apparently seriously injured. I am not sure if Ethan will like horses very much after this.
If there's one thing I learnt, it's to bring a point and shoot camera with video-taking capability at all times, you never know what might present itself…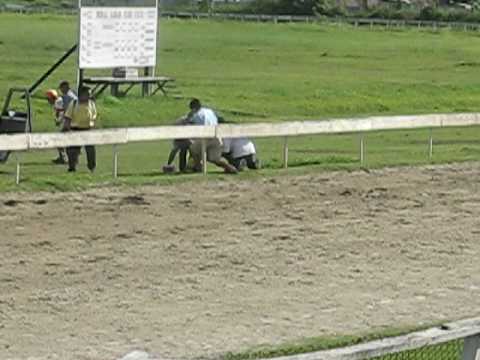 …Were english saddles used?